Reshape Map
Builds or modifies the shape of the input dataset to create 2D maps from series data or change the dimensions of existing 2D datasets.
Inputs
Outputs
The Reshape Map widget transforms the input data to a map.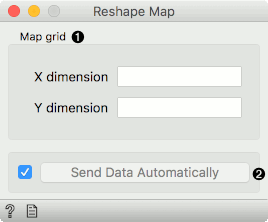 Map shape:

The X dimension.
The Y dimension.

Send data automatically or press Send.