Network Generator
Construct example graphs.
Outputs
Generated Network: An instance of Network Graph.
Network Generator constructs exemplary networks. It is mostly intended for teaching/learning about networks.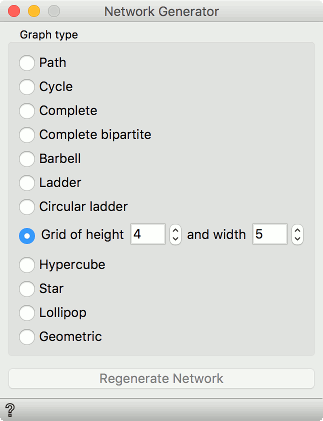 Graph options:
Press Regenerate Network to output a new graph instance.
Example
Network Generator is a nice tool to explore typical graph structures.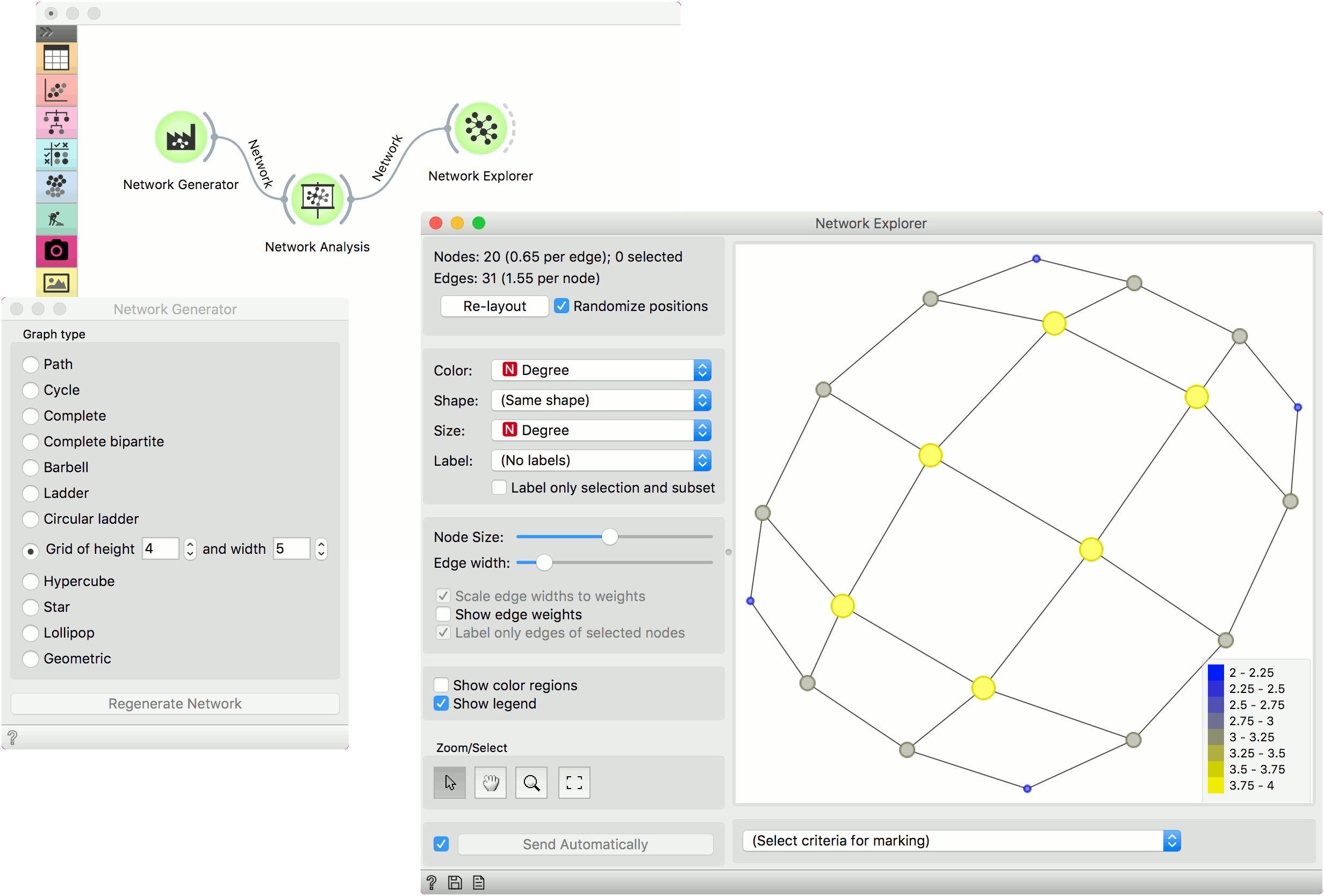 Here, we generated a Grid graph of height 4 and width 5 and sent it to Network Analysis. We computed node degrees and sent the data to Network Explorer. Finally, we observed the generated graph in the visualization and set the size and color of the nodes to Degree. This is a nice tool to observe and explain the properties of networks.